Description
Description of Scantist 3D Vanishing Spray
Scantist 3D vanishing spray is a revolutionary scan spray, which was developed for extraoral applications in dental laboratories.
A coating with this spray improves the measurement properties of tooth models, plaster casts, preparations, stumps and impressions.
Scantist 3D Vanishing spray forms a homogeneous and very fine, white matting layer on objects. This coating avoids any reflection and the object can be precisely scanned. Fine details in geometry and surface are not affected by the coating.
Using a special valve with a fine nozzle, Scantist 3D Vanishing spray can be applied precisely and efficiently to smallest parts.
This spray does not contain any pigments and therefore also no harmful titanium dioxide (TiO2). The coating evaporates (sublimates) automatically after use therefore, there is no need for costly post-cleaning processes of objects and laboratory environment. This results in time and cost savings for the user and protection against damage to the scanning equipment!
How to use Scantist 3D Vanishing Spray?
1. Apply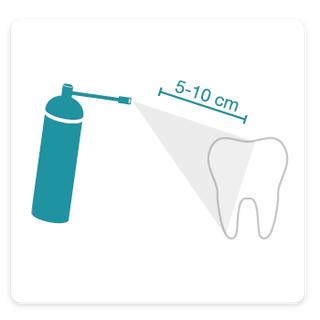 Apply Scantist 3D vanishing evenly from a distance of 5-10 cm. Spray the entire surface.
Scantist 3D vanishing is applied "wet". The solvent evaporates within a few seconds, while the coating ingredient remains on the surface.
The degree of whiteness of the coating increases as the evaporation of the solvent progresses.
If drops form on the scan object or if the applied matting remains "wet" for longer, increase the spray distance or increase the spraying speed. The ideal ambient temperature is 21 ° C / 69.8 ° F.
2. Scan
After Scantist 3D vanishing is completely dry, the object can be scanned as usual.
3. Wait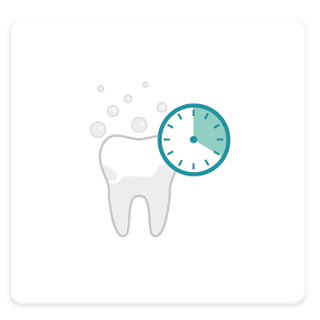 The applied layer of Scantist 3D vanishing evaporates automatically after scanning. Any time-consuming removal of the coating after use is no longer necessary.
Characteristics and properties
Extraoral scan-spray for the dental industry
For optimization of scanning for CAD / CAM applications, camera / video recordings, structured light scans, blue light scans, etc.
Evaporates / sublimates after use
Does not contain any pigments – no titanium dioxide (TiO2) – no contamination of object, environment and user
Non-slip surface• Ultra-thin layer thickness
Very fine, homogeneous coating
Efficient and economical through precise application by a special fine-nozzle
Adheres to all materials – even on very smooth surfaces
No corrosive effect
Content: 200ml
Warnings on Scantist 3D Vanishing Spray:
P210 – Keep away from heat, hot surfaces, sparks, open flames or other sources of ignition. Do not smoke.
P211 – Do not spray on an open flame or other source of ignition.
P251 – Do not pierce or burn, even after use.
P410+P412 – Protect from sunlight. Do not expose to temperatures exceeding 50 °C/122°F.
Hazard statements:
H222 – Highly flammable aerosol.
H229 – Pressurised container: may burst if heated